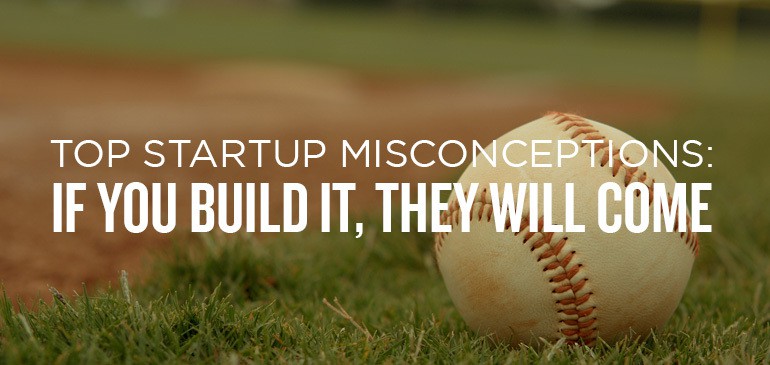 If I build it, surely they will come? Is this a justified business strategy or just a prayer? I suggest the latter. Sadly, just building a website is not enough to ensure a healthy surge of orders from that global digital marketplace. There are many factors that need to be considered before investing the time and expense a functional and profitable website demands.
A SWOT analysis is one of the first things potential business owners may carry out when considering a new business venture and it is one of the tools we would use ourselves when researching a new business venture. Many online resources exist to describe the process. Here is a link to an explanation on Wikipedia; SWOT analysis. Some researchers may take things a bit further and consider a PESTEL analysis or some of many other similar market research analysis framework tools. If once completed you come out the other end confident that you are onto a winner then consideration of a digital outlet or two may be your next consideration.
Things will rarely sell themselves in that ever expanding digital shopping mall. You will generally have to learn how to bring people to you by marketing your services. The work involved should not be underestimated despite the size of your Facebook friends list or your social media reach. Whilst viral escapades are possible for the right product in the right place at the right time these sort of campaigns generally take a lot of research and expense to get them the exposure and take-up they require. Google, Facebook, Twitter, Etsy, etc. all have paid for marketing schemes that will push your product or service under the noses of potential customers but unless properly implemented and monitored these can also get expensive with limited return, if any. Marketplaces like Facebook, Etsy and Ebay are great for guaranteeing footfall though through your digital store and really shouldn't be dismissed as a poyential first step for suitable products and services. Indeed this is where we suggest you should get your first foothold if viable for your enterprise. Bear in mind though that payment and commission fees through third party marketplaces can generally be expected to be 10-25% of your gross sales. Sales through your own website would generally attract fees of about 5% for payment processing fees plus the cost of hosting which could be as little as a few pounds a month. More figures to consider!
So you have a presence on other third party marketplaces and social media and you are now ready to go solo and create your own digital abode. Should you go DIY or employ a website designer? The reality is that most people can now put together a functional website for a small business even with limited website building experience. There are a plethora of online systems online that offer simple drag and drop systems that enable users to create functional and presentable website solutions for small business. This could mean saving lots of money but losing lot's of hours getting things working and looking exactly how you want them to look. Indeed whilst we are happy to build you the website of your dreams we would much rather teach you how to do it yourself. Some of you though will be asking yourselves; why would you want to learn how to do it yourself? Well…
Maintenance of websites is ongoing. It does not end once it's built. It has to be hosted by a third party and this will require some basic expertise especially if things go awry. Technology is moving at a pace and today's third party outstanding help system for building, hosting and maintaining your website may not suit your growing business needs or be easily transferable to another construction or hosting system which means starting all over again. These third party systems are also there to make money of course. That simple website that suits you now may need more features and tools which you will pay a hefty subscription for if indeed they are available at all. Building a website yourself on a tried, established and flexible platform such as WordPress will ensure that you can get it to look exactly how you want it to look and do exactly what you want it to do, for minimal costs in the grand scheme of website building things. It would be a lot cheaper for you if you could do all that yourself, but hey, you could also employ someone. Typical maintenance and hosting costs charged by a third party for a small business website would normally be in the region of £50-£1000 a month depending on the work involved. For example a simple website advertising a venue may need little change or amendments on a daily or even weekly basis requiring only an hour or two maintenance a week. A more complex website may have products or services that need to be updated, added or deleted on a daily basis. It may need promotions advertised or today's menu or availability updated requiring an hour or more of work a day. This will be expensive if you are dependant on a third party to do it for you.
We would urge anyone considering starting any type of small business online or off to chat to an independent business consultant. Family and friends will be encouraging but their views likely jaded. A third party with relevant experience can give you input you may not be able to acquire from your closer community. A casual chat for an hour with an independent party may seem like an unnecessary outlay but it could save you thousands, and a big chunk of your life. Nothing upsets me more than seeing small businesses start up full of energy and enthusiasm only to see it wane over the months until the inevitable closing down sale sign appears or the website fails to load…
So. If you build it will they come? Yes, if they can actually see your product or service and they need or want it. If you maintain, optimise, promote, analyse and improve. Otherwise generally only if they are pulled, pushed or paid.
Still unsure about your new business idea? Do you need a totall unbiased, totally forthright, perhaps upsetting opinion on that new business idea you are about to plough many hours and a chunk of your capital into? Well you now know at least one person you could bounce your idea off!